Environmental Scientist II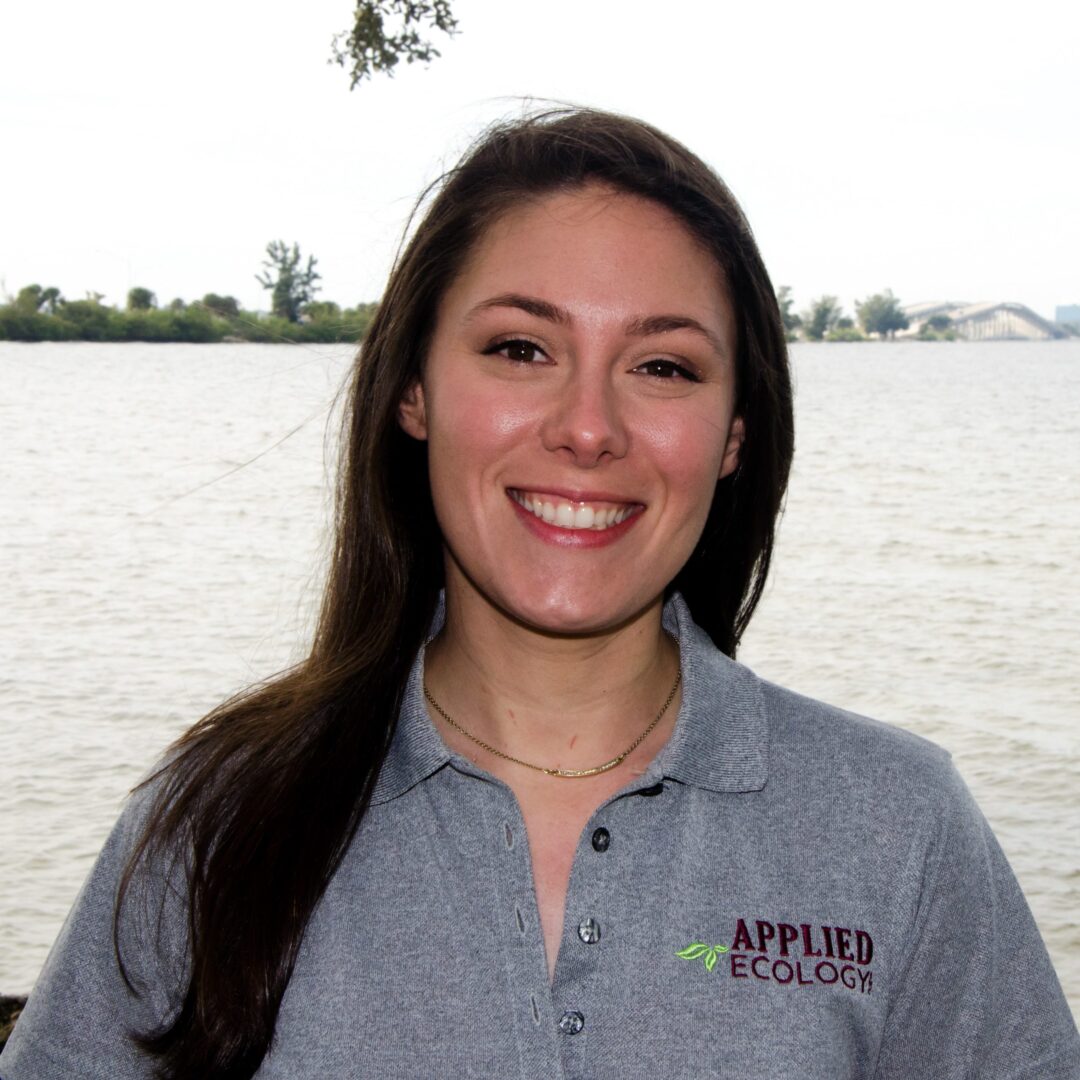 Education
M.S. Conservation Technology, Florida Institute of Technology, summa cum laude, 2016
B.S. Conservation Biology and Ecology, Florida Institute of Technology, magna cum laude, 2014
A.S. Liberal Arts and Sciences: Mathematics and Sciences, Corning Community College, cum laude, 2011
Professional Expertise
Data Collection and Management
Water Resources and Ecological Analyses
GIS Spatial Analyses and Mapping
Access and GIS Database Design
Statistical Analyses
Groundwater Quality Sampling

Surface Water Quality Sampling
R programming language
Certifications
DEP SOP's for Water Sampling and Meter Testing
Intro to DEP SOP's for Groundwater Sampling
Professional Affiliations
Florida Stormwater Association
Society of American Military Engineers

Wild Florida Rescue
Summary
Danielle Huffner received her Master of Science degree in Conservation Technology from Florida Institute of Technology. Ms. Huffner's area of study focused on understanding how to approach problems within the field of ecology and conservation biology based on various disciplines and through the application of new technologies. Her interests focus on the application of conservation technologies to improve the health of ecosystems, while increasing public awareness.
Ms. Huffner specializes in data collection, database management, and statistical, ecological, water resources, and spatial analyses. She is heavily involved in several of Applied Ecology's data management and database development projects, including the Indian River Lagoon Ecological Health Assessment, State of the Indian River Lagoon Web Application (SIRLAP), and the TBW's Access-based Environmental Monitoring Permitting tracking database. Ms. Huffner has learned many of her organizational and data management skills while working as a research professional at Florida Institute of Technology focusing on the reconstruction and enhancement of an existing neotropical pollen database. She has extended her skills into database development for various platforms, ArcGIS Online applications, statistical and spatial analyses, report development, as well as stakeholder engagement at Applied Ecology working on a variety of natural resources management projects.
Ms. Huffner is involved in various water quality monitoring projects such as the groundwater monitoring for the City of Rockledge, the county-wide groundwater monitoring project for Brevard County, surface water quality monitoring for the City of Indian Harbour Beach, and most recently the county-wide PFAS sampling for Brevard County. All of the aforementioned projects follow strict standard operating procedure (SOP) established by FDEP, in which Ms. Huffner has received her certification.
Additionally, Ms. Huffner is also very involved with Wild Florida Rescue, Inc. She assists in the capture, transportation, and rehabilitation for a variety of injured wildlife throughout Brevard County.
Highlighted skills include: Data collection, organization, and statistical analysis; Access, geodatabase, and ArcGIS Online database management; R; communications; groundwater and surface water sampling; wildlife rehabilitation, pollen morphology, surface soil collection, aquatic invertebrate sample collection.