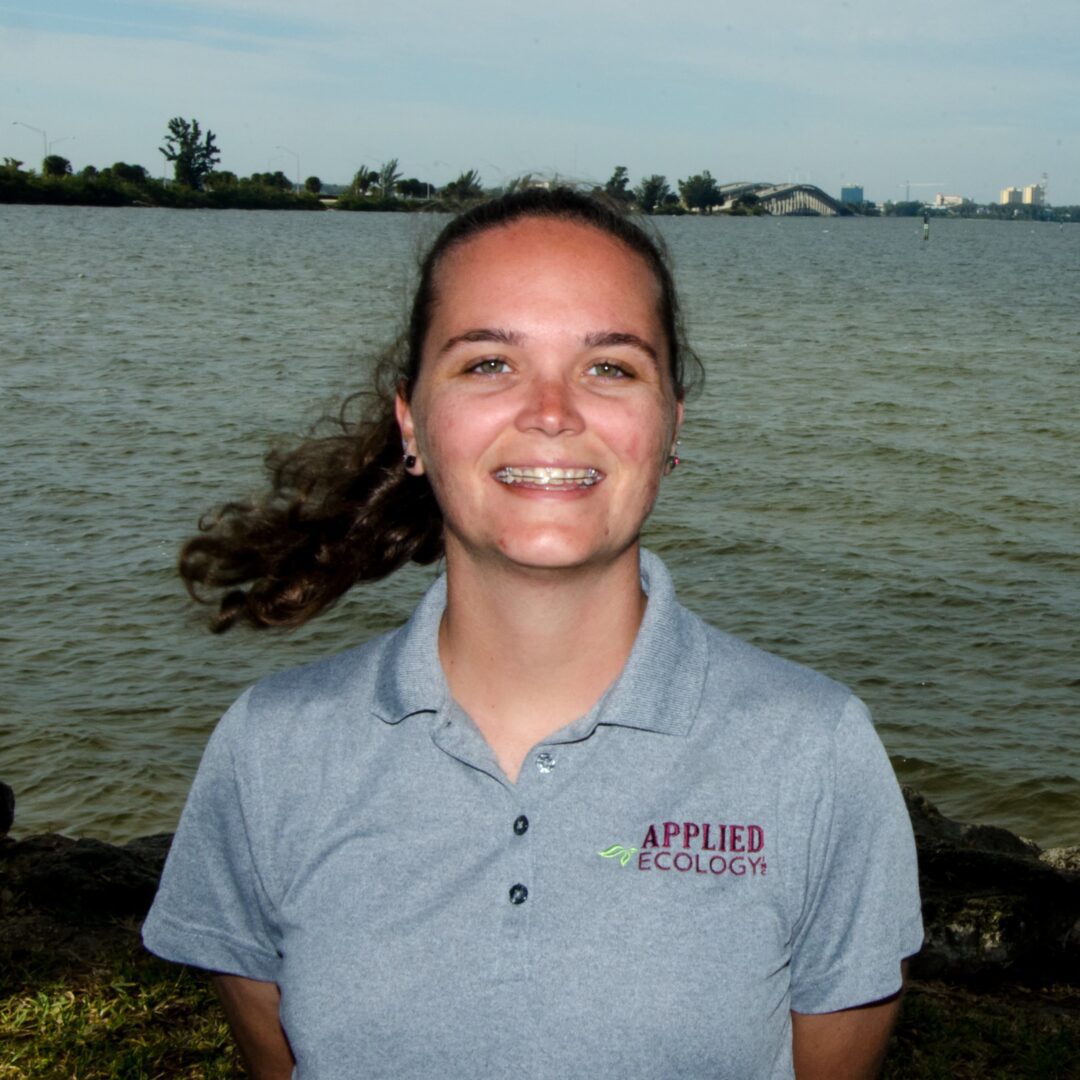 Education
B.S. Conservation Biology and Ecology, Florida Institute of Technology, 2016
Professional Expertise
Data Collection and Management
ArcGIS Online Customization
Surface Water Quality Sampling
Groundwater Quality Sampling
GIS Mapping and Spatial Analysis
Certifications
DEP SOP's for Water Sampling and Meter Testing
Intro to DEP SOP's for Groundwater
OSHA 40-Hour HAZWOPER
FDEP Florida Stormwater Erosion and Sedimentation Inspector

American Stormwater Institute Qualified Florida Construction Stormwater Inspector

Professional Affiliations
Florida Stormwater Association
Society of American Military Engineers
Brevard Zoo Conservation Department
Summary
Kayleigh Douglass graduated from Florida Institute of Technology with her Bachelor's Degree in Conservation Biology and Ecology and has 2.5 years of experience. Her interests include conservation initiatives, implementation of best management practices, and public outreach. Since joining Applied Ecology, she has continued to grow her skillset, expanding her mapping and spatial analysis capabilities, applying her analytical skills to public sector projects, and learning water quality collection SOPs. Ms. Douglass has just recently completed the large infrastructure survey integration of dozens of facility types for the Cape Canaveral Air Force Station (CCAFS) and the CAD to database conversion in the web environment for the City of Indian Harbour Beach.
Ms. Douglass is the lead environmental field technician for all water quality sampling projects, including surface water sampling for the City of Indian Harbour Beach and groundwater and Stormwater sampling for the City of Rockledge. She is highly involved in the site prioritization analyses and modeling for a recently initiated large-scale groundwater study in Brevard county. This State funded project addresses the need to provide a priority plan to identify the critical areas where groundwater contamination is most likely impacting the Indian River Lagoon. She is also involved in the public outreach component of the project, by training and engaging citizen scientists throughout the 3-year long project.
Ms. Douglass is heavily involved in our community and has been volunteering for the Brevard Zoo Conservation Department for the past five years, where she gained experience in following the Association of Zoos and Aquariums (AZA) standards, animal care, and community outreach. She currently cares for the Perdido Key Beach Mice, an endangered endemic species of the Florida panhandle, and assists in the Adopt-A-Mangrove Program. She also has supported Brevard County Natural Resources Management Office with their GIS data infrastructure collection and management needs.
Highlighted skills include: ArcGIS mapping, ArcGIS Online customization, data collection, integration, and management, Microsoft Office, R scripting, surface water quality sampling, storm water quality sampling, groundwater quality sampling, animal care, and community outreach.