CCAFS Infrastructure Survey and GIS Integration
Applied Ecology, Inc. provided GIS database management, data conversion and integration into GIS, quality assurance, and database tool development of survey data of all above ground infrastructure for the Cape Canaveral Airforce Station (CCAFS). The survey includes water, wastewater, electric, stormwater, gas, fuel systems, buildings, antennas/towers, pavement, among others. The project took place in two phases, the start-up and initial workflow validation phase and the subsequent data collection phase. Applied Ecology dedicated significant effort upfront to plan the field data acquisition, develop the appropriate custom tools to more efficiently process datasets, and conduct a pilot test of the workflow and toolsets to validate and perform any necessary corrections to the data collection and processing workflow.
For a more detailed description, go to our Case Study Page!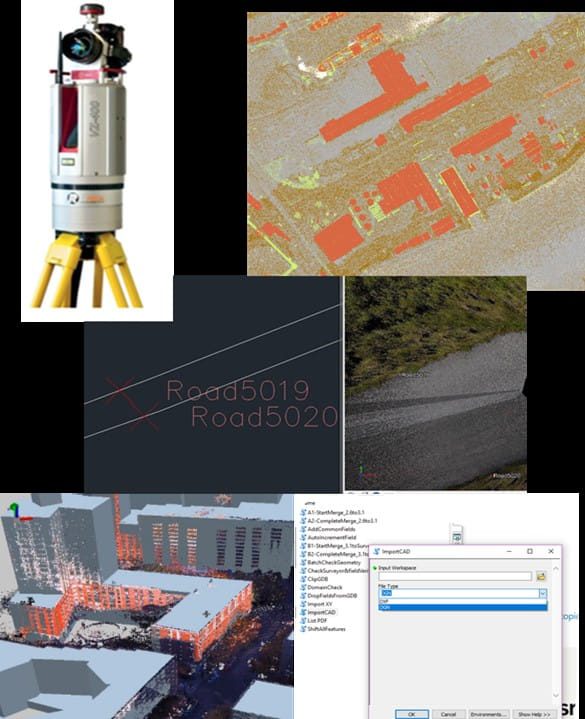 CCAFS infrastructure survey data collection and importation.
Client:
Oneida Total Integrated Enterprises (OTIE) for USAF 45th Space Wing
Jason Kelley (Assistant Program Manager)
Team Members:
Dr. Claudia Listopad
William Paton
Kayleigh Douglass
Danielle Huffner
Services Provided:
GIS tool development
GIS geodatabase management
Mapping,
Data validation and topology checks
QA/QC survey data using GIS
Creation of detailed Map Books